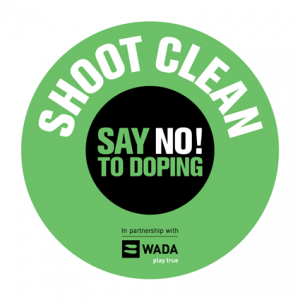 Documento tecnico attuativo del Codice Mondiale Antidoping e dei relativi Standard internazionali
Lista delle sostanze e metodi proibiti 2013 standard internazionale
Il testo ufficiale della Lista è depositato presso la WADA ed è pubblicato in Inglese e Francese. In caso di disparità tra la versione Inglese e quella Francese, farà fede la versione Inglese.
Lista delle Sostanze e Metodi Proibiti
Informativa richiesta Esenzione a Fini Terapeutici (TUE) CONI
Official WADA documents
http://www.paralympic.org/TheIPC/WWD/Anti-Doping
To promote and protect the integrity of sport and the health of athletes, the IPC, together with International Federations and the National Paralympic Committees established the IPC Anti-Doping Code.
The aims of the code, which is fully compliant with the World Anti-Doping Agency Code, are:
To protect the athlete's right to participate in doping free sport and thus promote health, fairness and equality for athletes worldwide.
To ensure harmonised, co-ordinated and effective anti-doping programmes on the international and national level with regards to detection, deterrence and prevention of doping.
Anti-Doping rules, like Competition rules, are sport rules governing the conditions under which sport is played. All participants (athletes and athlete support personnel) accept these rules as a condition of participation and are presumed to have agreed to comply with the IPC Anti-Doping Code.
The IPC fully supports the World Anti-Doping Agency's (WADA) view that the long-term solution to preventing doping is through effective values-based education programmes that can foster anti-doping behaviors and create a strong anti-doping culture.
In addition to the video above, WADA has produced a number of educational resources for athletes and coaches which can be found below:
WADA Quiz – Test your knowledge of anti-doping
WADA Doping Control Leaflet (English)
WADA Dangers of Doping Leaflet (English)
WADA Dangers of Doping Leaflet (Other languages)
Coach True (link to http://www.wada-ama.org/en/Education-Awareness/Tools/Coach/)

13 Agosto 2013: fonte Gazzetta Ufficiale
Revisione della lista dei farmaci, delle sostanze biologicamente o farmacologicamente attive e delle pratiche mediche, il cui impiego e' considerato doping